The Women of Pathfinder partner with one another to:
Confidence to live bold and courageous lives of Christian witness
Accountability to discover, accept and live out their calling.
Relationships to provide guidance, support and friendship.
Encouragement to meet the day-to-day struggles of life.
Pathfinder Women host gatherings featuring speakers, activities and service opportunities, as well as Bible studies.
---
Women's Bible Studies
Bible study information is available in the LIFEgroup brochure published in August and January.
Teach the older women to…teach what is good. Then they can train the younger women. Titus 2:3
For more information, contact Janice at at 636.779.2348.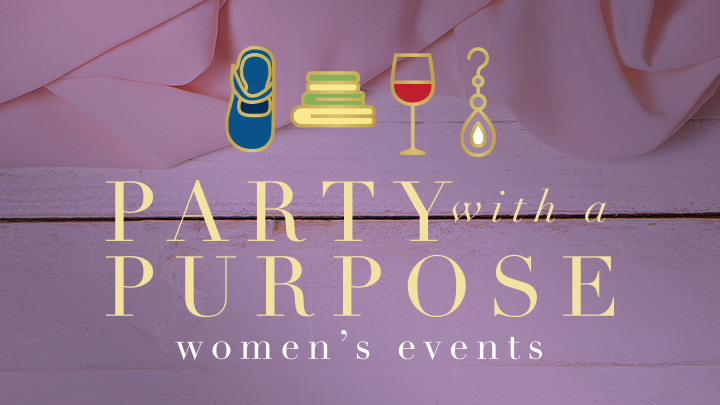 May 8 | 7:00pm | The Commons
Bring a friend and enjoy wine, appetizers and fun as we work on projects to support local and international organizations. NO EXPERIENCE NEEDED!!
We will be cutting out shoes for Sole Hope, an organization in Uganda that "Offers HOPE, healthier lives, and freedom from foot-related diseases through education, jobs, and medical relief." Check out their website at solehope.org
We will be making fleece blanket for children at Children's Hospital. Info Here.
We will bead earrings for Beads of Love, a community partner with Christ Community International. Beads of Love helps provide monetary means for CCI to continue and grow the relationships in Kawete, Uganda. CCI focuses on education, health and nutrition care, spiritual support, infrastructure and economic development. If you would like to purchase the ear rings you make, the cost is $5. christcommunityinternational.org
Here's what you need to know:
Wednesday May 8 | 7:00pm | Pathfinder Commons
Cost $30/person.
Seating is limited.
Register by May 1.
Contact Val Kraus (636) 537-1140 or with any questions.